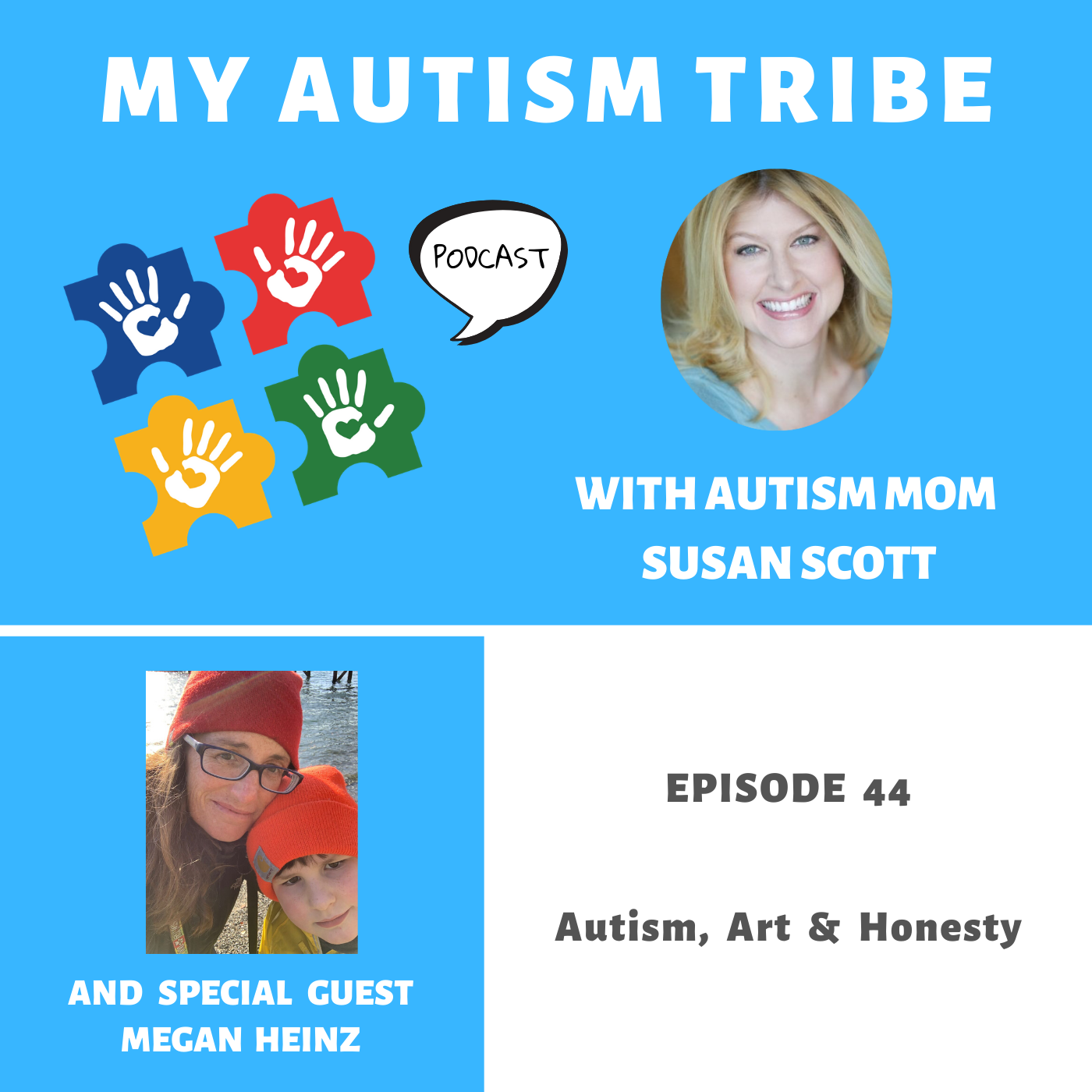 EPISODE 44: AUTISM, ART & HONESTY
INTRO:
Hey, everyone! Thanks so much for joining me today. I'm speaking with Megan Heinz, an autism mom who has been dedicated and passionate about creating accepting and inclusive environments for her son on the spectrum. She's also gonna share a super cool way that she has been able to connect with her son through art.
And, also a reminder, if you're enjoying this podcast, please rate and review us wherever you listen to podcasts, and share with a friend. That's how we make our voice stronger. Thanks for listening!
SEGMENT:
I first connected with Megan Heinz on her Instagram page entitled "Above Typical"; a page that she created to inspire others and connect through autism, art and honesty. A place to laugh and to learn. She shares the real, un-sugarcoated everyday life of her family, and I love how she has taken a somewhat unique approach in bonding with her son through art. I can't wait for her to share her story on how she fell into this. Please welcome this episode's amazing guest, Megan Heinz.
CONCLUSION:
Parents have a huge influence over a child's development and happiness. But this influence can look extremely different from family to family. No textbooks, no manuals, but each family trying to figure out how to best parent their child that has come into this world with their own temperaments, their own personalities, and their own strengths and weaknesses. We teach our children, and they teach us. That's what is so awesome! To everyone out there putting forth what I know to be an amazing effort to support our children, thank you. Keep up the great work, and thanks for being a part of My Autism Tribe. See ya next week!
ADDITIONAL INFORMATION:
https://www.instagram.com/abovetypical/
https://www.facebook.com/abovetypicalfamily
Play Now